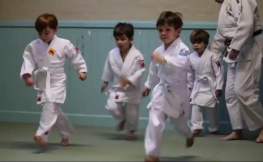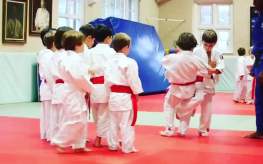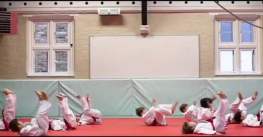 WHY JUDO?

Judo Games, Mini and Midi Judo classes work as an introduction to Judo for boys and girls aged 4-7 years. They are designed to teach children the basic elements and discipline of Judo within a fun packed 40 minute class. Judo is both an excellent sport for general fitness but also incorporate many essentials such as co-ordination, structure and respect of others.


MIDI JUDO

6-7 years old

The younger children will be taught the essentials of Newaza (ground holds) & the art of Ukemi (break falling). The classes also include co-ordination skills with fun and games, and all done in a safe and effective environment.

The older children are then introduced to Tachiwaza (throwing moves) and also continue with the Newaza (ground holds), Ukemi (Break falling) and co-ordination skills with fun and games.

Each course runs on a termly basis, three times per year in spring, summer and autumn. Membership is £130 per term.

Classes are held Monday - Saturday at the following times in both the large and small dojos (rooms):

Monday - Friday - 4.00-4.40pm - 4.40-5.15pm.
Saturday - 10.00-10.40am, 10.40-11.20, 11.20-12.00, 12.00-12.40pm
Spring Term 2019: 7th Jan - 6th April / Half term from 18th Feb
Summer Term 2019: 29th April - 13th July / Half term from 27th May
Autumn Term 2019: 9th Sept - 13th December / Half term from 28th October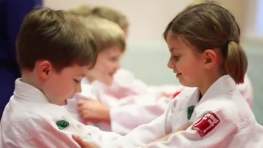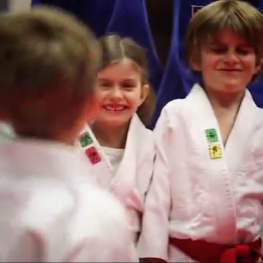 Judo Games, Mini and Mini Judo classes run on a termly basis, three times a year starting in January, April and September. Classes are designed to follow the academic year and to complement school times.

In order to avoid disappointment we strongly advise that you book early in order to secure a place.
Bookings are made on a first come first serve basis and cannot be made without payment. Application forms must be completed and available from Budokwai reception or can be posted or emailed out on request.

Once payment has been made we are unfortunately unable to give refunds and classes cannot be carried over to the next term.



<<

Schedule for Mon 21 Jan 2019 - Sun 27 Jan 2019

>>
Mon 21 Jan 2019
Class
Instructor
Tue 22 Jan 2019
Class
Instructor
Wed 23 Jan 2019
Class
Instructor
Thu 24 Jan 2019
Class
Instructor
Fri 25 Jan 2019
Class
Instructor
Sat 26 Jan 2019
Class
Instructor
Sun 27 Jan 2019
Class
Instructor
no scheduled classes or training sessions