As a member of The Budokwai, not only will you be a valued part of Europe's oldest and most prestigious Judo and Martial Arts Club, you will be frequenting a beautiful, historic building, situated in the heart of Chelsea. Situated just off the Fulham Road, we are surrounded by many exciting businesses and shops. We are proud to be in partnership with the following businesses:


Present your membership card and enjoy the following benefits...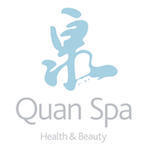 Quan Spa is boutique spa located on Fulham Road and offers a wide range of health and beauty treatments. Quan, a Chinese word meaning a source of pure water, is the perfect place to relax and indulge. 'Quan' also refers to all that is good and pure, which is the philosophy of the spa as they treat you on your journey to wholeness and well-being. All of the therapists at Quan Spa are individually chosen for their special healing skills and tranquil aura.

Whether you need a quick manicure or facial as you wait for your child's class to finish, or whether you need a massage or physiotherapy post class, you will be welcomed at Quan Spa by an expert team.

As a member of The Budokwai, you will receive a 10% discount. Please mention that you are a Budokwai member at the time of booking and present your membership card.

For a full list of treatments and to book your appointment, please consult Quan Spa , email quanspachelsea@gmail.com or call 020 7751 5568.




Chelsea Swim Spa offers small parent and baby swimming classes in a private hydropool in Chelsea. Swimming lessons are available for babies, children and adults. This pool is perfect for baby swim classes as it is generally kept at a constant temperature of 33°C or above.
All lessons are provided on a 1:1 or 2:1 basis or in small groups of up to 5 for babies and up to 3 for toddlers under 3 years.
Teachers are very carefully selected, are highly professional, energetic and great at connecting with the children they teach. All teachers are fully ASA qualified and DBS checked. Most of them have more than 10 years experience in teaching swimming.
As a member of The Budokwai, you will receive a 10% discount. To book, please visit http://chelseaswimspa.co.uk/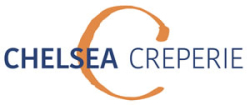 Chelsea Creperie is located in the heart of Chelsea on Fulham Road and is waiting for everybody to try their delicious crepes and waffles prepared by experienced chefs from France. They offer amazing savoury and sweet crepes, artisan coffee, homemade Gelato, waffles, milkshakes and fresh juices. Only organic buckwheat flour and organic white flour are used for the crepes. The savoury crepes are gluten and dairy free. Vegan options are also available.

Chelsea Creperie hold very exciting cooking masterclasses for kids from 3 years old, and is also happy to organise a crepe party for you in the restaurant or provide catering in your chosen venue.

As a member of The Budokwai you get a 10% discount on any order at Chelsea Creperie. Please just show your Budokwai membership card at the time of ordering.

To find out more about the menu and services please visit www.chelseacreperie.co.uk
Contact:
hello@chelseacreperie.co.uk
07988431229
240 Fulham Road, SW10 9NA