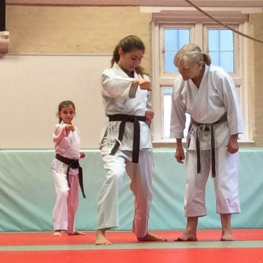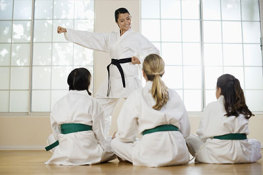 WHAT IS KARATE?

The history of Karate is shrouded in mystery. As far back as 1368 empty hand combat training was practised in Okinawa- China- India and it was not until 1915 that Karate as it is now known was brought to Japan from Okinawa. The person responsible for the introduction of Karate to Japan was Okinawan Master Gichin Funakoshi, an Educationalist with a strong desire to teach Karate as a means of character and spiritual development.

Between 1915-1936 Funakoshi and other great Masters developed their various styles of Karate and eventually Funakoshi named his style Shotokan. There are numerous styles of Karate practised all over the world, each style emphasising something different. Shotokan is a traditional, powerful style dedicated to discipline and character development.


JUNIOR SHOTOKAN KARATE

Junior Karate classes taught at the Budokwai are specifically aimed at children aged 6-12 years. Those aged 12+ are encouraged to attend the Senior Beginner class which welcomes children of 12+ and those younger if they are of a higher grade.

Junior Karate classes are taught by our experienced instructors and are specially designed to guide children through the first three grades of karate- 9th Kyu (Orange Belt), 8th Kyu (Red Belt) and 7th Kyu (Yellow belt), predominately through the practise of kata. Once children achieve higher grades than these they are welcome to attend the senior classes with the other children of higher grades. For a full list of the grades and information on the grading process see the Karate Gradings Section.

Beginners are invited to join anytime, and are carefully taught and guided so they learn and achieve at their own pace in a fun and enjoyable environment.

Mondays, Wednesdays, Thursdays & Saturdays: All grades -
including complete beginners aged between 8-12 years old.
Tuesdays - High performance and competition training
Thursdays- - Junior Squad only
Spring Term 2019: 7th Jan - 6th April / Half term from 18th Feb
Summer Term 2019: 29th April - 13th July / Half term from 27th May
Autumn Term 2019: 9th Sept - 13th December / Half term from 28th October
A typical class structure consists of the following;

Basics- The practise of basic techniques- punching, kicking, blocking and stances.
Kata -A series of set movements in a specific shape/form. Each grade has a specific kata of which is an integral part of the grading system.
Kumite- Practising with a partner. For our Junior Karate section, this will be simple and rehearsed in order to get children used to the structure. Basic self defence will be incorporated for all grades.

For information on Dojo (place of practise) etiquette see Senior Karate Intermediate/ Advanced Overview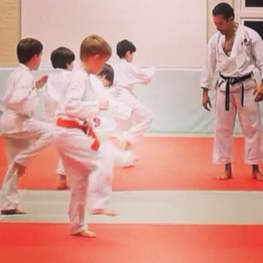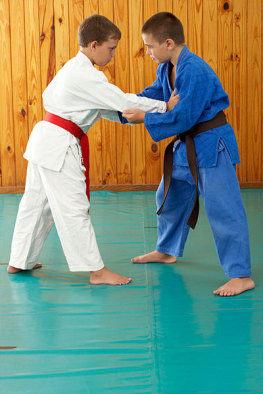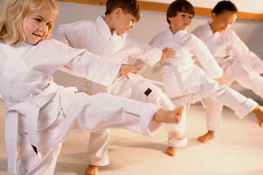 MEMBERSHIP & CLASS FEES

ALL WISHING TO TRAIN AT THE BUDOKWAI EITHER AS A MEMBER OR VISITOR MUST HAVE A VALID KARATE LICENCE AND PRESENT IT TO THE RECEPTIONIST UPON PAYMENT. THIS EXCLUDES THE FIRST CLASSES FOR COMPLETE BEGINNERS.


Junior Karate annual Membership
£70
Visitors Fee
£10
per class

Children are welcome to come along and try a class before they join by paying the visitors fee. If they do not have their own Karate gi (outfit) they are welcome to just come along in tracksuit bottoms and a t-shirt.

To become a member of the Budokwai Junior Karate section, simply come along to the club to fill out a membership form and pay the appropriate fee. Members are also required to be members of the Japan Karate Association. Forms can be obtained from the office or from the JKA website www.jka-england.org. Karate gis can be purchased from the Reception.



<<

Schedule for Mon 21 Jan 2019 - Sun 27 Jan 2019

>>
Mon 21 Jan 2019
Class
Instructor
Tue 22 Jan 2019
Class
Instructor
no scheduled classes or training sessions
Wed 23 Jan 2019
Class
Instructor
Thu 24 Jan 2019
Class
Instructor
Fri 25 Jan 2019
Class
Instructor
no scheduled classes or training sessions
Sat 26 Jan 2019
Class
Instructor
Sun 27 Jan 2019
Class
Instructor
no scheduled classes or training sessions