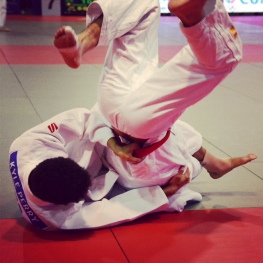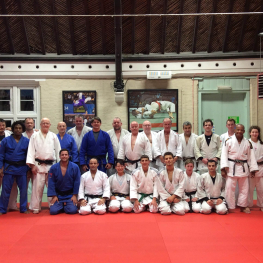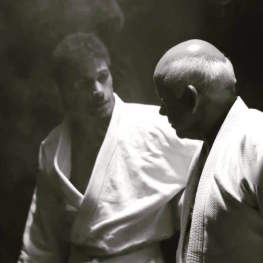 BEGINNERS
WHAT IS JUDO?
Founded by Jigoro Kano, in 1882, Judo translates as 'the gentle way.' The object of Judo is to throw your opponent flat on their back with impetus, or secure a hold down for 25 seconds. In addition, Seniors learn strangulation techniques and arm lock techniques which can also win a contest outright.
THE JUDO MORAL CODE
Courtesy Courage Friendship Honesty Honour Modesty Respect Self-Control
JUDO AT THE BUDOKWAI
The style of Judo taught at the Budokwai is based upon Kodokan Judo. For more information on the history of Judo at The Budokwai please visit the Club History section. All of the Judo techniques taught follow the prescribed syllabus laid down by the British Judo Association. Complete beginners are required to obtain a BJA licence, complete the beginners' course, and attend a grading which is regularly held on the last Sunday of every month.
After an initial grading, instructors will continue to track progress and encourage students to grade when considered ready to do so. The training programmes are overseen by Peter Blewett, the Chief Instructor.
CLASS STRUCTURE
Judo session begin with a thorough warm up. Proceeding this, students, or Judoka are taught according to their level; beginners how to fall properly (break falls) and the basics, through to intermediate and advanced techniques.
Students are encourages to develop supplementary training programmes which improve strength and endurance. As a result, students become more confident and energetic in their approach to life.
SENIOR JUDO
JUDO CLASSES AT BUDOKWAI
The Budokwai offers a comprehensive timetable of Judo classes for adults. We regularly run ABC - Adult Beginners Courses, as well classes for Beginners / Intermediate Judo and Advanced Judo. The latter is aimed at Judoka who are 2nd Kyu and above. The senior classes at the Budokwai cater for members' needs and are responsive to the dynamic of the session.
Mondays- with Roberto Almeida and Steve Fraser. This class welcomes more experienced members who want to improve and learn new technique.
Tuesdays- Beginners class with Glenn Spiers and Jacqui Lloyd, Advanced class with Peter Blewett. ABC in Judo with David Mesa Rey.
Wednesdays-Theory class with Steve Fraser. This class ensures that Judoka are prepared for their gradings.

Thursdays - Beginners class with Peter Blewett and David Mesa Rey and Advanced with Ray Stevens.
Fridays- Advanced class with dynamic ex-Cuban Judo National, David Mesa Rey.
Saturdays- Both the Beginners and Advanced classes are run by Ray Stevens, Olympic Silver Medallist. Ray Stevens' wealth of experience draws visitors from all over to develop their skills and widen their range of experience.

Sundays- Welcomes Cadet members, older children, young adults as well as senior mentors.
Club visits can be easily organised and are particularly welcome on a Saturday afternoon. This class is taken by Paul Ajala and Tony Sweeney.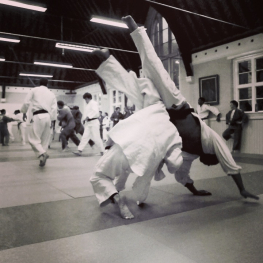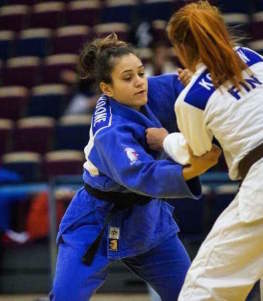 Senior Judo Annual Membership*
£80

Senior Fees
£7.50
Per Class

Student Judo Annual Membership*
£80

*Senior Membership- 16+ years
*Student Membership- 16+ years with valid student ID-NUS
Judo suits must be worn when attending classes.
You are welcome to come along to The Budokwai to watch any of our Judo classes if you are interested. Our martial arts instructors or reception staff are always there to answer any questions you may have.
To become a member of the Budokwai Senior Judo section, simply come along to the club to fill out a membership form and pay the appropriate fee. In order to practice judo at The Budokwai, you are also required to be a member of the British Judo Association and hold a valid BJA license, as well has have your own Judo gi (outfit). Application forms for the BJA can be obtained from reception, or are available from the BJA website
http://www.britishjudo.org.uk
and gis can be purchased from reception from £45.
Occasionally the reception have gis for hire at a cost of £5
Visitors who are returning to Judo are welcome to train in the beginner/intermediate classes, but are required to let the instructor know the level of Martial Arts background before the start of the lesson. These classes are where novice judoka learn, and the learning atmosphere must be preserved.
---
<<

Schedule for Mon 17 Dec 2018 - Sun 23 Dec 2018

>>
Mon 17 Dec 2018
Class
Instructor
Tue 18 Dec 2018
Class
Instructor
Wed 19 Dec 2018
Class
Instructor
Thu 20 Dec 2018
Class
Instructor
Fri 21 Dec 2018
Class
Instructor
no scheduled classes or training sessions
Sat 22 Dec 2018
Class
Instructor
| | | | |
| --- | --- | --- | --- |
| Closed for Christmas holidays | | | |
Sun 23 Dec 2018
Class
Instructor
| | | | |
| --- | --- | --- | --- |
| Closed for Christmas holidays | | | |