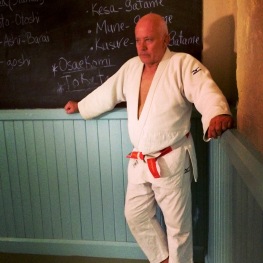 PETER BLEWETT Chief Instructor

7th Dan
Chief Instructor at Budokwai 1986-present
B.Ed(Hons) Physical Education
M.A Educational Management
NPQH Occupation Assistant Principal


Contest Record:



NHC Area Champion 1975-1979
All England Champion 1978
British National Champion 1979
British Student Champion 1975-1979
Various Internationals including World Student Games 1978 & 5th European Team Championships 1980


Peter started Judo in 1965 at South Bucks Judo society. Having been graded as a junior by Tony Leaper and Alan Green, Peter started to train at the Budokwai in 1971. In 1973 Peter was awarded his 1st Dan on first attempt at the Budokwai. His line up included Chris Bowles who later also went on to represent the Budokwai and Great Britain in the Olympic Games.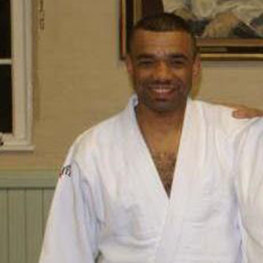 PAUL AJALA

MA
Dip (MS)
Apart from being a former British Champion Mr. Ajala enjoys prominence within the British Judo Association as an excellent technician of judo. He has attended the Budokwai as a black belt since the age of sixteen and in more recent years exercised a key role in the success of the adult Budokwai Saturday class. During the mid-eighties he attended the International Budo University (IBU) in Japan for three months, continuing his study with professor Katsuhiko Kashiwazaki who had just completed a twelve months teaching visit to the Budokwai.
British Judo Association Senior Club Coach (from 1989)
1998 – 1999 Middlesex University Masters of Arts in Management Practice
1996 – 1997 Middlesex University Postgraduate Diploma in Management Studies
1999 – Present Harrow School, Harrow on the Hill, HA1 3HP (Tuesday & Thursday Evenings)
2001 – Present The Budokwai Judo Club, Gilson Road, London SW10 (Sunday Morning)
1981 – 1986 Holland Park School
1981 – 1986 Lillie Road fitness Center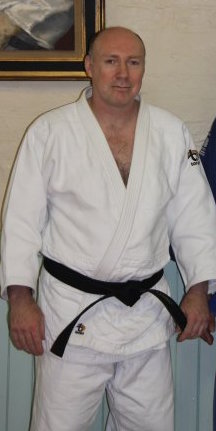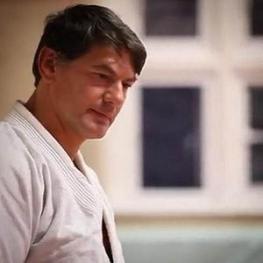 RAY STEVENS


7th Dan
Senior Instructor at the Budokwai
Vice Chairman London Area
Chairman / Senior Instructor Wimbledon Judo Club
Brazilian JuiJitsu Black Belt
Celebrity Personal Fitness / Judo Trainer
SUMMARY CONTEST RECORD

Northern Home Counties Champion - 1980
British National Champion – Multiple
All England Champion – 1983
Austrian Open – Silver 1984
Welsh Open Champion – Multiple
Scottish Open Champion - Multiple
British Closed Champion – Multiple
British Masters Champion – 1985
British Open Champion – 1990, 1993,1994
European Team Bronze- Multiple
European Silver – 1993
Paris Tournament Bronze – Multiple
Commonwealth Games Champion – 1986.1990
Dubrovnic Cup Champion – 1987
Olympic Silver – 1992
Olympic Representative - 1996
Ray gained his black belt in a line up aged 16yrs and competed on the GB squad from 1980 – 1997.
Ray has had a long and illustrious career inside British Judo and is known internationally as someone who has excelled at the highest level whose approach combines dedication with technique and creative flair.
He was always considered by his fellow competitors and the judo public as one of the most skilful of Judoka with his dynamic throwing and equally effective groundwork techniques.
His professionally competitive approach, but non-intimidating style and regard for dojo ethos has led him being valued as an inspirational teacher.
Ray's recent acceptance of the position of Vice Chairman of the BJA London Area promises additional and exciting benefits for British Judo.
www.raystevensacademy.co.uk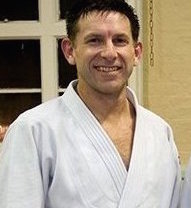 GLENN SPIERS

-4th Dan
• MA Hons (English) Glasgow University
• University Blue for Judo 1989
• Coached in various clubs and schools since 1986
• Currently attending Bath University studying Elite Performance Judo Coaching

Contest Record:
• British Universities Champion 1992
• Scottish Universities Champion x 2
• Scottish Championships Medallist
• British Masters Medallist

"I started judo in my local youth club in 1979 at the age of fifteen after having played rugby. I instantly became fascinated by the sport and it's ethos due to the passion, charisma and enthusiasm of my coach Willie Shields who recently stopped coaching at the age of 83. My fascination was further developed at Glasgow University under Head Coach George McQuillan.
My aim is to inspire a new generation of judoka in the way that these two coaches inspired me and many others."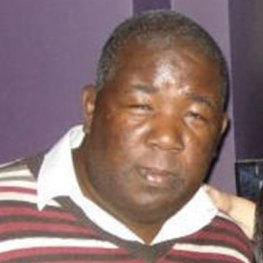 LARRY STEVENSON

Head of Judo Games, Mini, Midi and Junior Judo

2nd Dan
Junior head coach at the Budokwai
Coach at Westminster schools
Currently studying towards a teaching qualification at the Open University


Member of British Judo Squad -1985 till 1990
Contest career

National silver medallist junior
National bronze medallist
Three time National Teams championships medallist
Scottish Open bronze medallist
Belgian Open Fifth place
European Club Cup championships

Highlights

Some of my favourite moments in Judo include training with the great Yamashita at the Budokwai and practising with the American Olympic silver medalist Bobby Berland. On the competition scene I came face to face with two Olympic medalists, Mark Berger from Canada and Bjarni Friðriksson from Iceland. I also encountered David Douillet who went on to become an Olympic double gold medallist. During my time on the British Squad I had the enormous privilege of having fellow squad members such as Neil Adams, Ray Stevens, Dennis Stuart, Paul Ajala - too many British Judo greats to mention. Off the competition mat, I participated in a ten man demonstration with Olympic Champion Angelo Parisi at the Royal Albert Hall.

Trivia about me that you never knew: I attended the World Amateur Sumo championships in Japan as member of the first British Sumo team.

Teaching has always been an integral part of my Judo, seeing the delight on children's faces when they have had a brilliant time on the Judo mat, brings a lot of pleasure to me. My biggest aim is to make sure every child has the same experience that I had.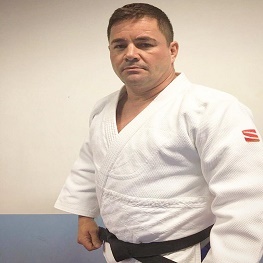 ROBERTO ALMEIDA

I am a Martial Arts instructor, five times all Brazilian Judo champion
I started Judo from the young age of four; I have held a Judo Black Belt for over thirty years and am currently a 4th Dan.

I started Brazilian Jiu Jitsu at the age of sixteen, and was a black belt in the modality by twenty three years old, currently fourth degree"

1988-1992: Former member of the Brazilian Judo National Team
1991: Barcelona Judo World Championship Cuba Pan-American Games European Circuit:
Championship in Italy, Austria, France and Germany.
Five times all Brazilian Judo champion.
Once all Brazilian Jiu Jitsu champion.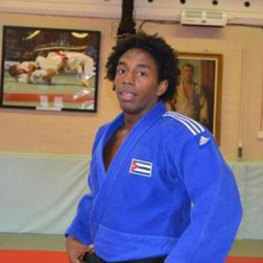 DAVID MESA REY

2nd Dan

Personal Testament:

I started practicing Judo when I was 9 years old in Santiago de Cuba, Cuba.
When I was 11 year my coach asked my parents to let me go to the Academy EIDE - Escuela de Iniciacion Deportiva Escolar, which is a Specialist Sports School.
I had to leave my house and stay there full time for 4 years . In those 4 years, I got to see my family every 25 days for 5 days at a time.
After a successful time there I had the opportunity to go to La Habana the capital of Cuba to become part of the Cuban Squad in 1996.
I had a great experience, was able to improve my skills in Judo and I made very good progress. As part of the squad, I had the opportunity to train with Israel Hernandez twice bronze medal Olympian and Manolo Poulot, World Champion and bronze Olympic medalist. They both came from Santiago de Cuba.

Testimonial:

David is a professional, qualified and experienced Judo coach, referee, sports teacher and personal trainer. As a national Cuban Junior Judo Champion and winner of the Best Regional Coach award, David Mesa Rey has been a successful and effective role model and mentor to his students and coaching colleagues. Achievements include leading teams to national success using a mixed approach of positive motivational psychology and discipline. A native Cuban with leave to remain in the UK David is looking for challenging opportunities to apply his skills and experience in the UK.

Qualifications and other Skills:

Black Belt 2 Dan
Qualified and accredited Therapeutic Sports Masseur
Qualified First Aid for Judo
Qualified and experienced Judo Referee including matches at a regional level
Experienced teacher, coach and mentor to Junior National Judo Champions
Excellent leadership skills including organisational lead for national competitions
Team leader and mentor to junior coaches
First class planning skills for team and individual improvement from individual sessions to long


Schemes of work

Native Spanish speaker
Competent in English (Cambridge ESOL)
CRB Checked


Sporting Successes:

Competitor


1994 Cuban National Junior Judo Championships Silver medal
1996 Cuban National Junior Judo Championships Gold medal
1997 International Judo Championships Team member
1999 Cuban National Judo Championships Silver medal
2001 Cuban National Judo Championships Bronze member


Coach

2003 Cuban National Junior Judo Championships 1st place
2004 Cuban National Junior Judo Championships 2nd Place
2005 Cuban National Junior Judo Championships 2nd Place
2010 Named Best Coach in Santiago de Cuba
2010 Cuban Regional Junior Judo Championships 1st place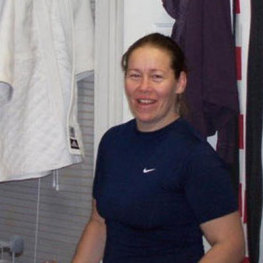 JACQUI LLOYD

3rd Dan In Judo
Has been teaching at Budokwai since 1999
Currently teaches classes at Mini/Midi, Junior and Senior level
Part of the British Masters Judo Squad


"I have been teaching Judo since 1985. I have taught with many different coaches whose various styles have profoundly influenced my own Judo, and given me a varied and wide grounding for my own style.

I believe that regardless of age or ability, all the participants of my classes will have the opportunity to achieve a higher level of learning, co-ordination and skill, but that first and foremost all will learn through fun and enjoyment. thus improving self discipline, confidence and personal skills."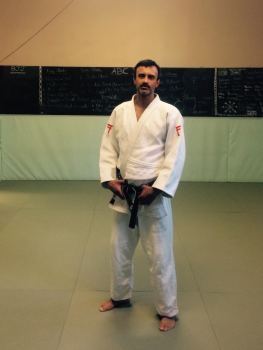 LEE SILVA

I started Judo as a boy, stopped for a few years then took up the sport again in my early twenties. I remember being amazed and slightly embarrassed, as I was being thrown around the tatami by a fourteen year old child, seemingly at will. He's in his late twenties now and thankfully he has to work a little harder to throw me.

I'll enter tournaments (under duress!). I didn't start Judo to win medals, for me Judo is an enjoyable way to keep my mind and body active. My life is immersed in Judo now, and would be quite empty without it. I've met some fantastic people in various Dojos around the world, many of whom I can call my close friends.

I achieved 1st dan at the Budokwai in 2001 and I'm currently fighting for 2nd. I qualified as a level two coach in 2005. I am now teaching at various locations around London, including leisure centres, primary schools and a Synagogue.

I find that there is nothing more rewarding than seeing a room full of children or adults learning and enjoying this wonderful sport we know as JUDO!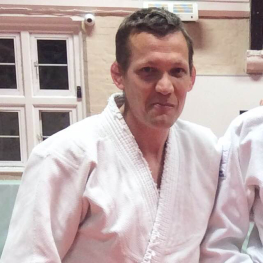 JULIAN DAVIES
Guest Coach

Former Olympian Julian Davies works in and around the UK and when in London, Julian coaches Judo at The Budokwai.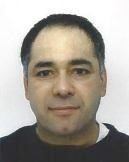 LEE GONZALEZ

I am a mini/midi and junior judo instructor at the Budokwai, as well as assisting with the morning toddler classes.

I first started judo at the age of twelve under the instruction of George Hoff, joining the Budokwai soon after this and training under the instruction of Brian Jacks and Neil Adams.

I have held a black belt in judo for over 20 years, and in 2006 also earned a black belt in Shotokan Karate, training under the instruction of Sensei Ohta as well as the late Sensei Enoeda.

I have been teaching both group and individual lessons at the Budokwai for approximately 16 years now and still thoroughly enjoy all aspects of my job, helping others learn as well as continuing to learn daily myself, from the wealth of experience and different views of others of all grades, ages and disciplines.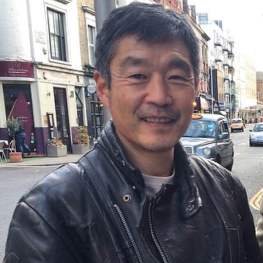 YOSHINOBU OHTA

Chief Karate Instructor at Budokwai since 2003 when he took over from the late Sensei Enoeda
Instructor at Budokwai since 1997
7th Dan in Shotokan Karate
Chairman and Chief Instructor of the Japanese Karate Association England.
Sensei Ohta is a graduate of Takushoku University. Between 1982 and 1993 he was the official assistant to the late Sensei K. Enoeda 9th Dan. During this time Sensei Ohta has built up an international reputation and is now considered as one of the most popular and technically skilled Shotokan Instructors in the world today. Sensei Ohta and the JKAE are dedicated to teaching authentic JKA Karate.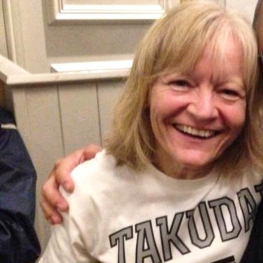 SUE WAUGHMAN

Chief Instructor
Instructor at Budokwai since 2000
4th Dan Shotokan Karate
Winner of the Southern Region Championships - 8 times


Sue has been training in Shotokan Karate for the past 41 years. She went to Japan in 1981, 1983 and 1985 to further her Karate training. The last time she stayed 18 months. She trained at the JKA and was lucky enough to be able to train at the infamous Takushoku University where Sensei Enoeda and Sensei Ohta graduated. In 1985 she took part in the 1st Shoto World Cup, where she was placed 5th in kata.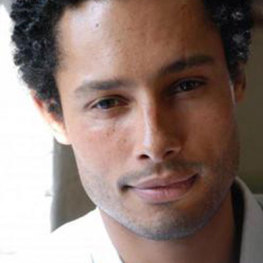 JASON RAMSAY

Instructor at Budokwai since 1998
4th Dan Shotokan Karate

Jason has been training in Shotokan Karate for the past 25 years, during which time he trained in Japan under Sensei Yahari.

BRAZILIAN JIU-JITSU INSTRUCTORS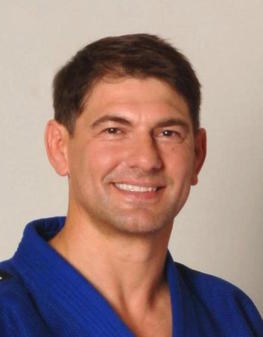 RAY STEVENS

Ray Stevens is a 6th Dan, Olympic Silver Medallist Judoka and a Roger Gracie Black Belt. He is the head instructor at Ray Stevens Academy. He is also a senior instructor at the Budokwai, the oldest martial arts club in Europe. He has a special ability to assess the specific individual needs of his pupils within a group class, allowing you to work on exactly what is needed for you to succeed, helping you to improve faster. Ray has a wealth of experience, having competed and trained at the most elite level for nearly 20 years, culminating in him winning a silver medal for Judo in the 1992 Barcelona Olympic Games. What do Brad Pitt, women looking to get fit and aspiring martial artist all have in common? They have all been trained by Ray and will agree that his calm, friendly and extremely knowledgeable approach to training all gave them the results they were looking for.
RICHARD KERRIGAN

Richard is a purple belt under Ray Stevens. He has being training in BJJ for seven years and has taught for two. He has also trains in Judo as well as BJJ at The Budokwai, and attends other BJJ academies in and around London. Richard in an active BJJ competitor and can offer advice on tournament preparations. Richard's class is designed for beginners and intermediates to get a better understanding of the fundamentals and learning blocks for BJJ.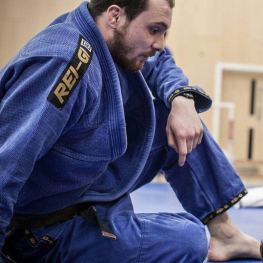 TOM BUCKMASTER

Thomas Buckmaster holds a Brazilian Jiu-Jitsu black belt under Roger Gracie and is a 1st Dan black belt in Judo. He started both disciplines at the Budokwai, where he still teaches to this day. Thomas teaches the no-gi classes on Thursdays and places a large emphasis on fundamentals and efficient application of technique. He believes that Jiu-Jitsu is for everyone and if you give it time and patience, no matter how big or small you are, you can become a much stronger version of yourself. Remember a black belt is just someone who never gave up!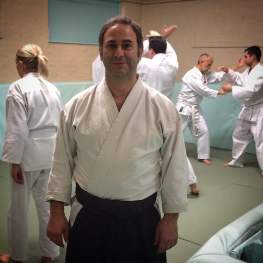 JUSTIN CHRISTOU

Justin is an Aikido 5th dan who enrolled as an Uchi Deshi (live in student) in Japan and spent the next 8 years devoted solely to the study of Aikido.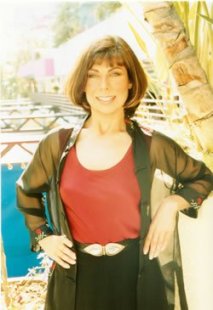 Gillian Greenwood

Gillian is an established name in the Pilates world. Please see the following website for more information. www.gilliangreenwood.com