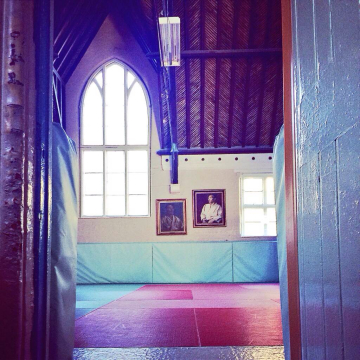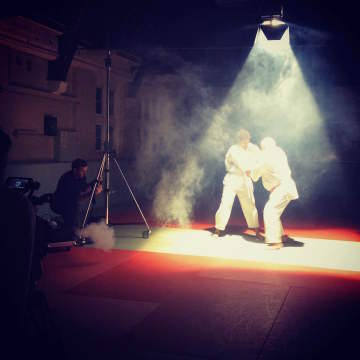 The Budokwai is Europe's oldest Judo and Martial Arts Club, and is located in the unique building, affectionately known as G K House.
Outside of normal classes, the Club is available to instructors for hire in order to hold private tuition and classes for small groups. Both dojos are also available to external companies for commercial / corporate hire around the times of pre booked classes.
The small dojo is the perfect space for one-to-one tuition and the large dojo is a superb location to achieve a truly unique edit for film and still photography, be it for commercial advertising or independent film. It is also a great rehearsal space, the floor is fully padded and half walls which makes it perfect for movement work. All hire bookings must be made through the Reception and a Hire Agreement must be signed and complete and returned to the Management prior to the booking.
The Club is also available for hire on some Sunday's for children's parties.
Please note that regular classes take priority, but we will do our utmost to accommodate your booking. For more information please contact: sabrina@budokwai.co.uk