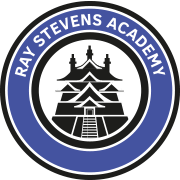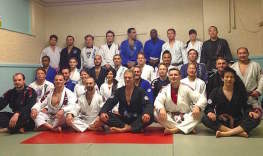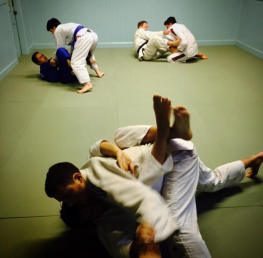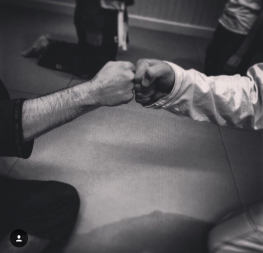 WHAT IS BRAZILIAN JIU-JITSU?

Brazilian Jiu Jitsu is possibly the premier ground-fighting martial art. Made famous by Royce Gracie in the early UFCs in the mid-1990's, it specializes in submission grappling when both fighters are on the ground. Techniques include positional control and submissions such as chokes and arm locks.
In 1914, Japanese Jiu-Jitsu champion Esai Maeda migrated to Brazil, where he was instrumental in establishing a Japanese immigrant community. His efforts were aided by Gastão Gracie, a Brazilian scholar and politician of Scottish descent. As a statement of his gratitude for Gracie's assistance, Maeda taught the Brazilian's oldest son Carlos the essential secrets of the ancient martial arts technique.

In 1925, Carlos and his brothers opened their first jiu-jitsu academy, and Gracie Jiu-Jitsu was born in Brazil.
At this point, the base of techniques in BJJ was similar to those in Kano's Judo academy in Japan. As the years progressed, however, the brothers (notably Carlos and Helio) and their students refined their art via brutal no-rules fights, both in public challenges and on the street. Particularly notable was their willingness to fight outside of weight categories, permitting a skilled small fighter to attempt to defeat a much larger opponent.
They began to concentrate more and more on submission ground fighting, especially utilizing the guard position. This allowed a weaker man to defend against a stronger one, bide his time, and eventually emerge victorious.

In the 1970's, the undisputed jiu-jitsu champion in Brazil was Rolls Gracie. He had taken the techniques of jiu-jitsu to a new level. Although he was not a large man, his ability to apply leverage using all of his limbs was unprecedented. At this time the techniques of the open guard and its variants (spider guard, butterfly guard) became a part of BJJ. Rolls also developed the first point system for jiu-jitsu only competition.

The competitions required wearing a gi, awarded points (but not total victories) for throws and takedowns, and awarded other points for achieving different ground positions (such as passing an opponent's guard). After Rolls' death in a hang-gliding accident, Rickson Gracie became the undisputed (and undefeated!) champion, a legend throughout Brazil and much of the world. He has been the exemplar of Brazilian Jiu-Jitsu technique for the last two decades, since the early 1980's, in both jiu-jitsu competition and no-rules MMA competition.

BJJ at The Budokwai

The Ray Stevens Academy has three regular instructors at The Budokwai; Ray Stevens, Thomas Buckmaster and Richard Kerrigan.

Tuesdays: Mixed levels
Wednesdays: Fundamentals
Thursdays: Mixed level, no gi
Fridays: Gi
Saturdays: Open mat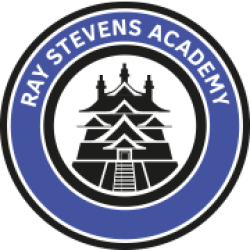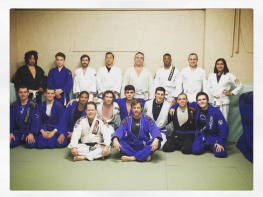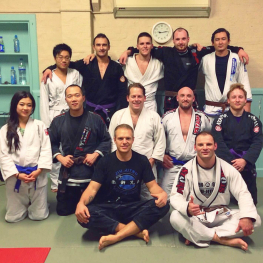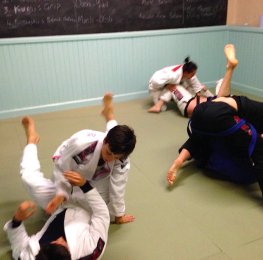 Brazilian Jiu Jitsu Annual Membership
£80
Visitors Fee
£15
per class

You are welcome to come along to the club to watch a class before you join. To become a member of the Budokwai Brazilian Jiu-Jitsu section, simply fill out a membership form and pay the appropriate fee. You will also need to purchase a Jiu-Jitsu gi- These can be brought from reception and cost £45.



<<

Schedule for Mon 21 Jan 2019 - Sun 27 Jan 2019

>>
Mon 21 Jan 2019
Class
Instructor
no scheduled classes or training sessions
Tue 22 Jan 2019
Class
Instructor
Wed 23 Jan 2019
Class
Instructor
Thu 24 Jan 2019
Class
Instructor
Fri 25 Jan 2019
Class
Instructor
Sat 26 Jan 2019
Class
Instructor
Sun 27 Jan 2019
Class
Instructor
no scheduled classes or training sessions